Rollebol children's centers
"Customized care!"
Rollebol children's centers offers: "customized care!"
Rollebol Kindercentra is a professional childcare organization for parents who attach great importance to quality, service and flexibility. Our services are tailored as optimally as possible to your requirements and wishes. Rollebol children's centers consider quality to be of paramount importance and are HKZ/ISO 9001 certified for all locations.
With us you can not only opt for regular childcare, but also to schedule parts of the day and flexible childcare based on hours. At various locations in Alkmaar we offer day care, toddler care with pre-school education (VVE) for 0-4 year olds and BSO (out-of-school care) for children from 4 years old. All locations of Rollebol children's centers are open from 7:00 am to 19:00 pm.
Additional services at Rollebol childcare centers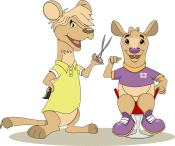 Rollebol children's hair salon
Rollebol children's centers offers the "children's hair salon" service in collaboration with Rob Mens hairdressers. Hairdresser Robin Mens visits our locations every 6 weeks.



The toddler exercise classes are provided according to a specific exercise program from Saturna and are concluded with a diploma for the children.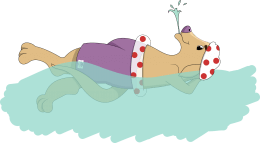 Toddler Survival Swimming
It is important that children can save themselves if they fall into the water. Especially in our water-rich country it is therefore not possible to start early enough with swimming lessons.

In a playful way, children are invited in class to meditate, perform yoga postures, move together with other children and experience what it is like to be quiet.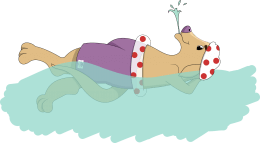 Fun for kids and easy for parents. And cheap too! Rollebol childcare centers offer after-school care, including diploma swimming.

Rollebol children's centers is the main sponsor of the Rollebol Kids Run. Sport and exercise are important for everyone, but especially for growing children.

Study ball homework guidance
A supervisor specifically focused on the subject is present and takes the time to quiz, explain or give sample tests.

At all locations of Rollebol children's centers it is possible to serve fresh kidsproof meals from Madaga.
The quality of our services and the attention for the child depends to a large extent on our pedagogical staff. Shelter is not just care and responsible nutrition. An expert and professional group leadership with pedagogical training is indispensable. We always work with qualified employees.
To guarantee this quality, Rollebol children's centers pay a lot of care and attention to its employees. In addition to careful selection based on the recruitment policy drawn up by Rollebol childcare centers and the Collective Labor Agreement for Childcare, we ensure structurally good working conditions. Our pedagogical staff support our formula. After all, extended and flexible care also requires flexible employees.
Are you coming to work with us?
Notebook and photos of your child
The Rollebol Parent Portal is a safe and personal service with various handy tools to involve as a parent in the care of your child(ren) in a surprising way. For example, through the Parent Portal we give an impression of a day of care by means of a story and photos. In addition, the parent portal offers various options to strengthen communication with parents.